I entered the NZIPP Iris Awards for the first time… and won two bronze awards!
Bronzes are awarded with a 70-79 point total, they count as one merit point and require a "Very high standard of professional practice, craft and skill."
I came out of the whole experience inspired, with 22 pages of notes, two bronze awards, an overwhelming sense of achievement, and confidence that I have permission from my peers to be a photographer.
Most of the photographers who enter have a university education in photography, they have a full frame camera, a studio, lighting, assistants and years of experience. They are grand masters of photography.
You can understand why I was a bit anxious. Armed with only a cropped sensor Nikon D5100 and 5 years of constant obsession since I bought my first DSLR in London. I actually cried at the breakfast table that morning. I was so worried that all the work I had done was going be for nothing.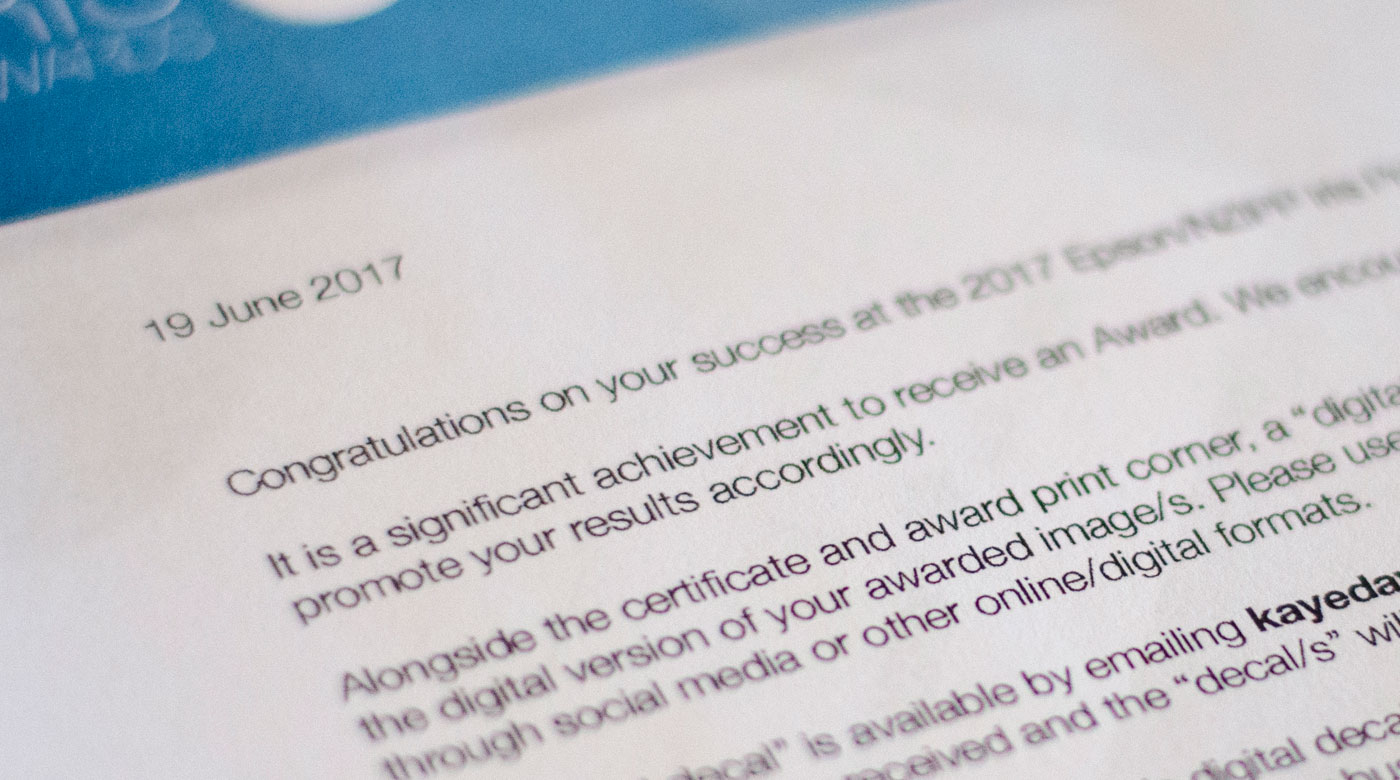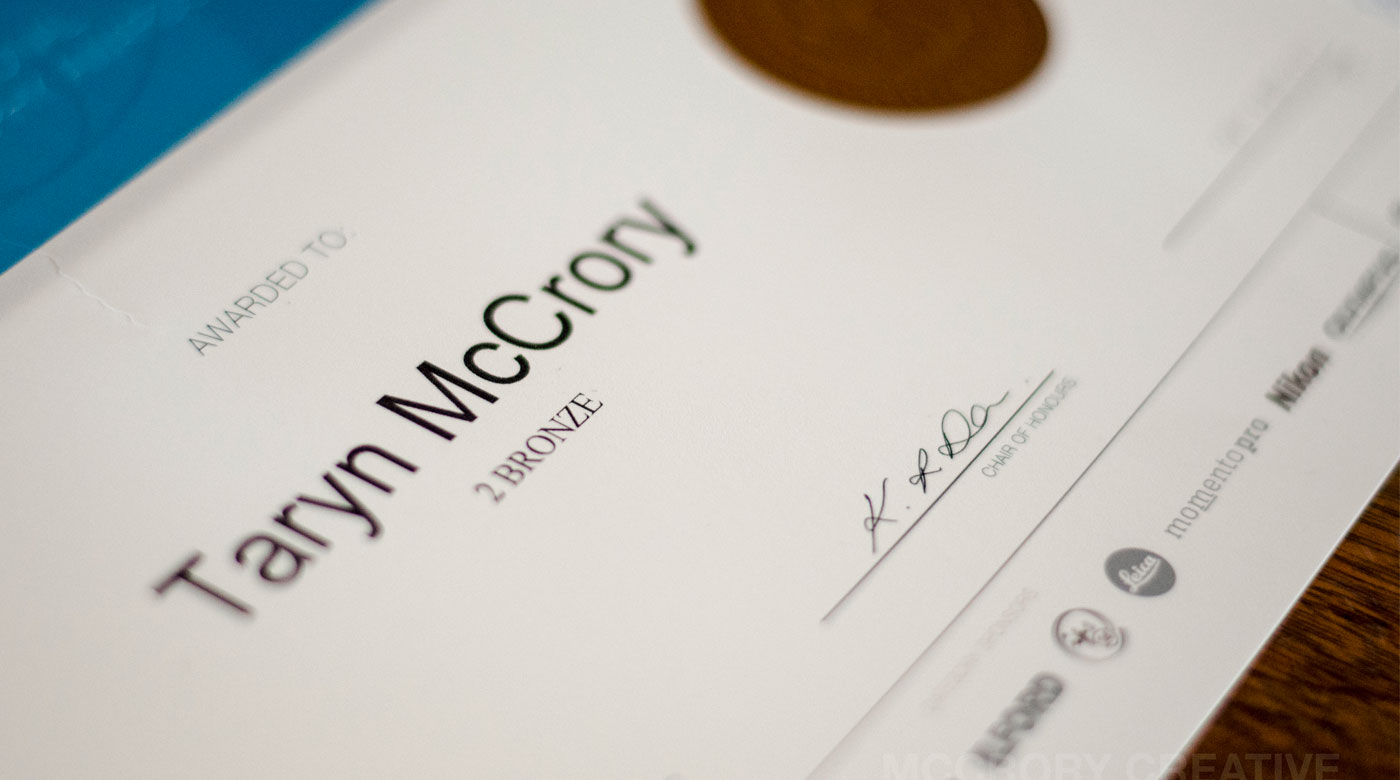 Oh man, so excited when I received my print case with the certificate and letter in the mail today.
But what I took away from the whole experience is ALL THAT DIDN'T MATTER. All that mattered was if I could tell a story with my image, could I transfer the moment I felt when looking at my landscape to the judges. Could I tell a story with my portrait. Do they have a high standard of technical execution. Above all, that is what I was graded on.
I learned that all these amazing photographers were super talented magicians, unicorns in disguise, weirdo's, nerds, creatives, introverts and extroverts. They strive for connection with their photography, to people, to their subjects, to themselves, to the people viewing their work. They experience the same fear that I did and they were people just like me.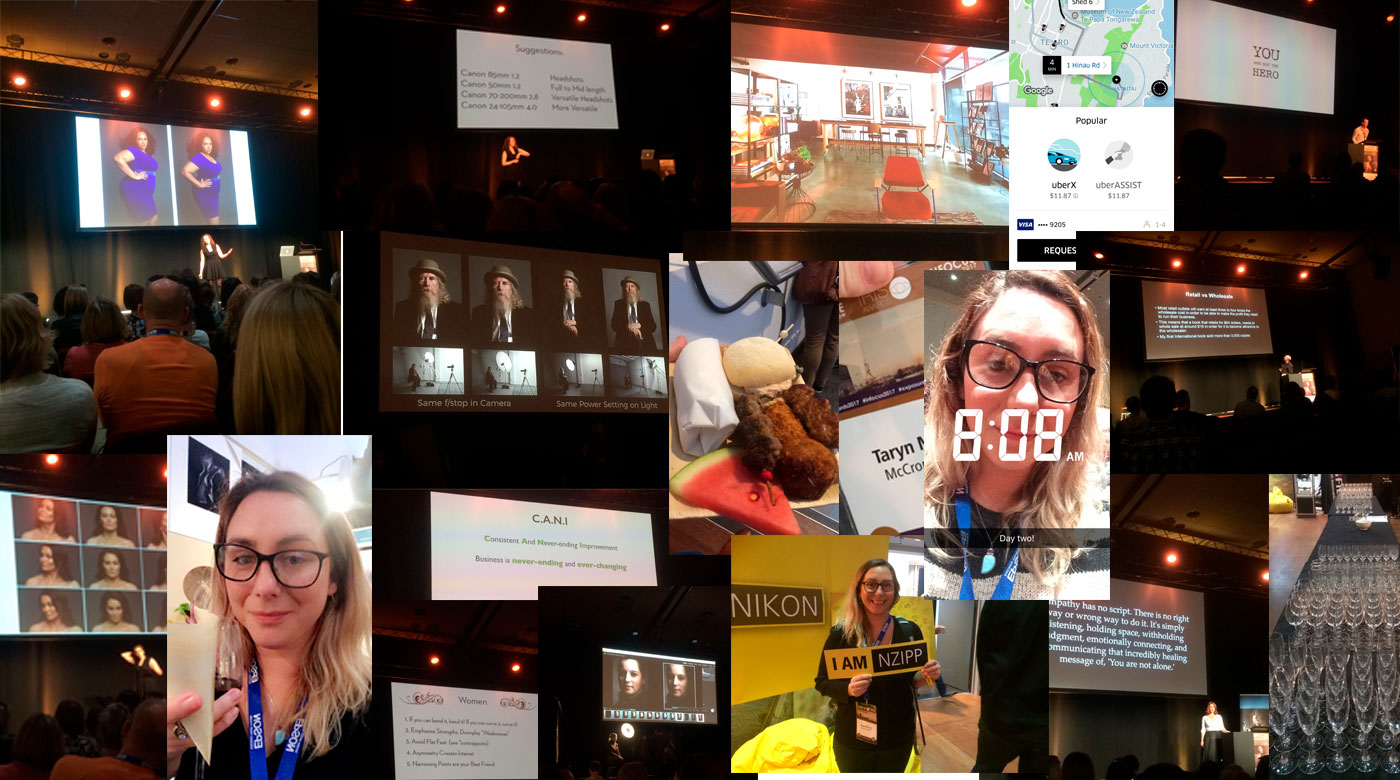 So many talented speakers, every day I felt like I was on a roller coaster of emotion. That have helped so many people with their photography. Also, free food and wine. (First conference, man!)
I am a better photographer and person because of going. I have come away with a drive to figure out some way that my photography can make a difference in peoples lives. As Lisa Saad has, as Esther Bunnings has, as Craig Wetjen has, and above all as Sharon Thompson has. Each photographer has made such a difference in peoples lives, in ways only they could do. All through photography.
I know it seems like I cried a lot through out the whole weekend. But each photographer I mentioned above made me cry. Their work was phenomenal.You know who didn't make me cry? Amber Griffin. She is my new hero, her work is AMAZING.
I've learnt a lot about the whole process of entering, so next year, the sky is the limit! I am also super competitive so I'm aiming for silver(s) next year. It will be pretty special!
I have my new goals and my new heroes.
Wish me luck!
Feeling STOKED,
Taryn McCrory