Moana Road Headphones from Maple and Wild
THE REASON
One day I want to be really, really, really good at what I do. Not really good, but really, really really good. 
To be an expert you might say.
To be an expert, one must practice.
For me, practicing means taking something that is in my head and creating it digitally.
The way I do this is, an idea comes to me, knocking around in my head until I draw it out. I get ideas at all sorts of times. Lately whilst driving! Sometimes at 4 O'Clock in the morning. The idea is in the knocking around until I draw it. I've always wanted to work on my drawing. It's a skill that I work on and have always worked on, until I realised I can create whatever I want on a computer. It's still a very necessary step to outline my idea and give me guidelines because it's quite easy to get distracted on the computer trying different things, ending up spending hours clicking things when I have no real plan. Drawing the idea keeps me working towards creating the version in my head. 
Sometimes at this point I'll come up with excuses as to why I can't continue, it usually has something to do with fear and procrastination that stop me from doing what I set out to do. 
BUT THIS IS ME SMASHING IT!
Welcome to an image I saw in my head.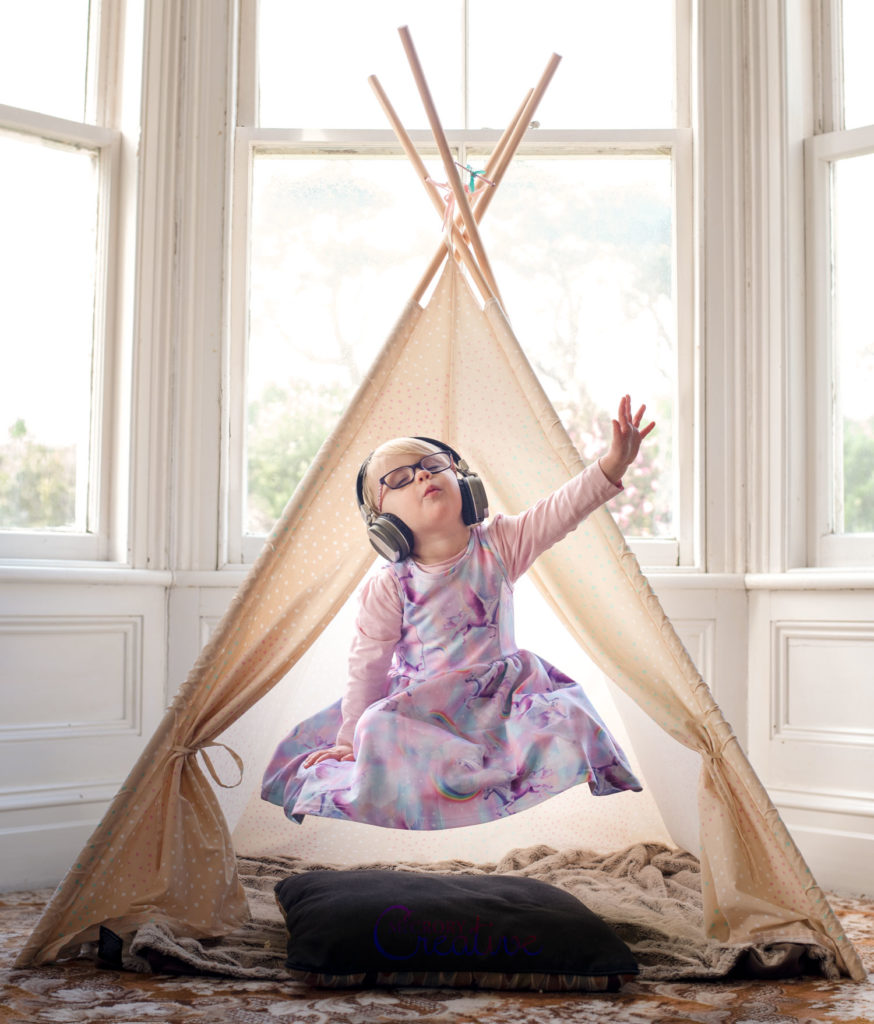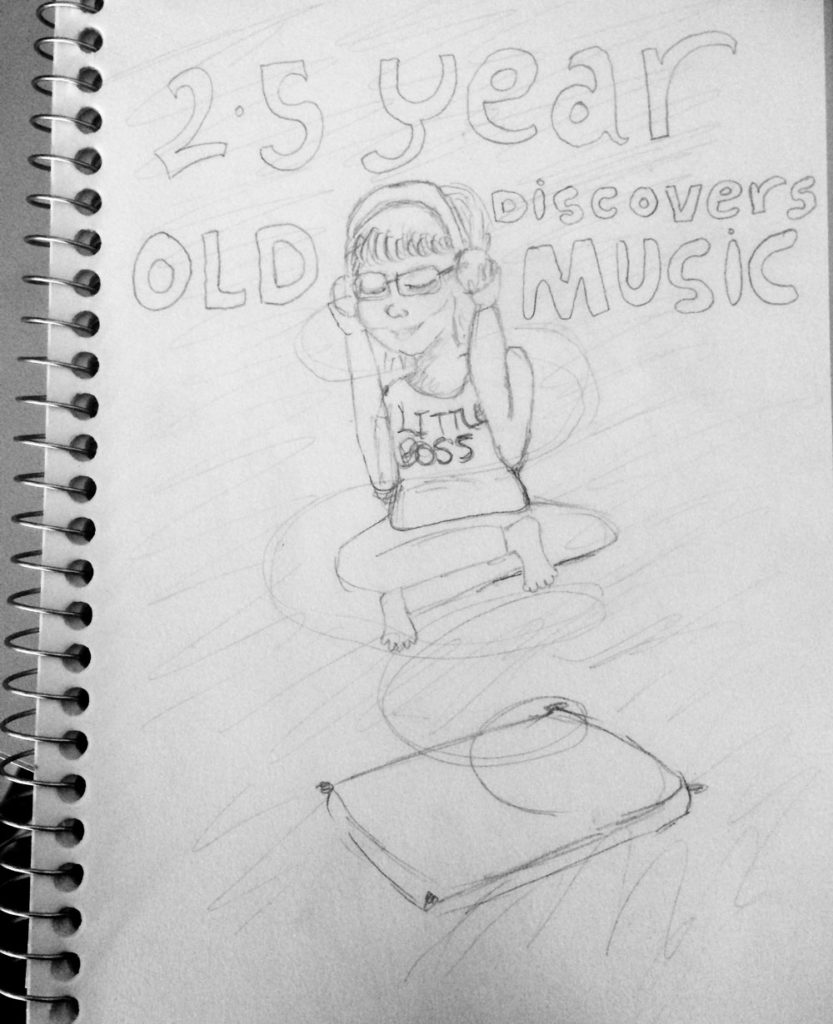 THE STORY BEHIND THIS IMAGE
Ailia and I bought these sweet Moana Road bluetooth headphones from Maple & Wild in Hawera for fathers day… and lollies and stamps of course because Ailia said she thinks Daddy likes lollies and stamps.
I've wanted to create a levitation image for a long time and for some reason after listening to the sound quality of the headphones, this image popped into my head. 
I did a bit of research before I planned the shoot, first watching a youtube vid on Levitation photography. I recorded the photoshoot because I was originally going to use this on my YouTube channel but I've decided since then that it's unfair to put Ailia on a Youtube channel and the channel is not quite ready yet. 
I used Pinterest to find the 90's font I had in my head then had a look at www.fontsinuse.com to try and find 90's font that suited it. This website is fricken cool! Now I know that Alanis Morrisette used the font 'Harting' and Pulp Fiction used the font 'Reporter'. I'm actually in love with this website.
I made a deal with Ailia to get this image. 5min of posing for 5min of programmes. She's so funny and such a good model when she wants to be. It took about 30min to set up everything and about maybe 4 hours to edit including the graphic design. I'll track it properly next time! This was about three weeks ago, I put it on the back burner until yesterday where I though to myself, lets complete this and get it done!

THE LESSON (TO MYSELF)
Keep going, keep chugging away. You never know where your work is going to end up. Small steps here lead to big steps in the future. Practice makes perfect. This is my first levitation image, It won't be my last. I'm pretty stoked with how it came out. Welcome to my head 😀
Gear and software used:
Nikon D750, Nikkor 50mm 1.8, Adobe Lightroom, Adobe Photoshop, Adobe Illustrator, Nix Software, Adobe Camera Raw
Feel free to CC 😀