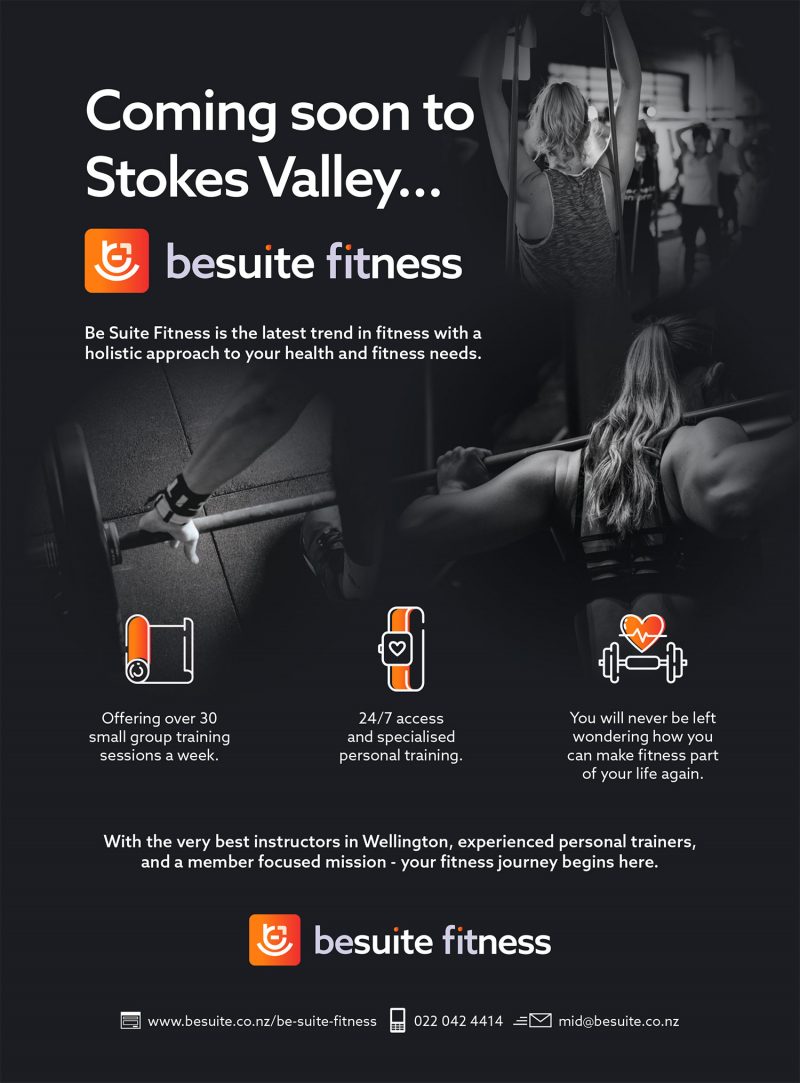 "You better check yourself before you wreck yourself!"
Does anyone else say this out loud to themselves when they know they've designed something really cool?
I knew I had nailed the fitness icons, I had nailed matching the fitness font to the BeSuite logo, I nailed the images, the effect of the images, the layout, how it looked so SHARP.
Basically, I nailed the BRIEF. 
BOOM!
BeSuite Fitness is coming soon to Stokes Valley. Founded by Mid Thomas-Savelio who has had 30 years of experience helping to shape and change mindsets. Their mission is to make people fall in love with moving.  
BeSuite Fitness looks so COOL! If you live in Stokes Valley go and check it out when it opens. You will have access to the very best in the fitness industry. 
All the success energy from the universe to you, my sister Mid Thomas-Savelio, on your new venture xxxx
I am so excited for you 😀