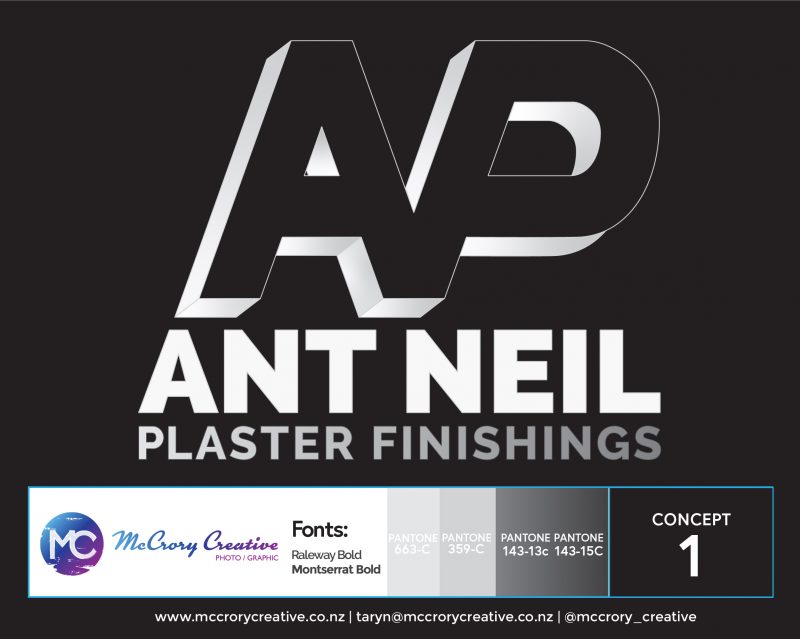 Anthony from Ant Neil Plaster Finishings came to me to help him design a logo for a specific purpose. I can't wait to see the purpose in fruition. (Hint, it's going to be cool!)
THOUGHTS BEHIND THE DESIGN
The 3D Extrusion of the font is representative of the plasterers flat and smooth strokes and the sharp plastered corners.

The logomark is ANP combined. 

The colours are sampled from a plastered wall.

The gradients represent the Plaster Finishing nature of Anthony's work.
Thank you, Anthony, for choosing McCrory Creative to help problem-solve this logo design with you.
Do you need help with your brand?