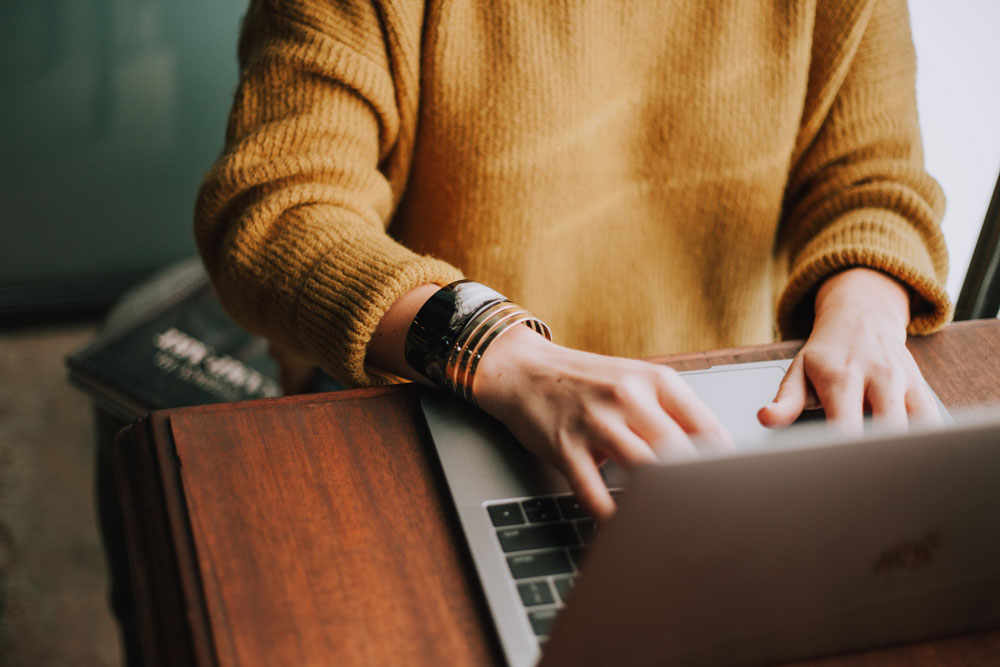 There are many free resources around the country helping New Zealand small businesses get digital.
In the wake of the Covid-19 worldwide pandemic, the New Zealand Government has been making a push to get small businesses online. Using 'Small Business Day' as a drive to get signed up to Digital Boost, a government-run free education programme, with real-life testimonials of businesses that have gained efficiency and profit from going digital.
At McCrory Creative, we (the royal 'we' of course) utilise many tools to streamline workflow. I have come across each of these tools as a solution to a problem. Because these tools are so essential to my business I thought it would add value to share them.
Number one: Xero
Possibly the best thing since the Abacus.
At first, I used the basic version that came without invoices – the amount of time I spent on invoices and not actually working was ridiculous. I work 10 hours a week; that time needs to be utilised as efficiently as possible. After the NZ Lockdown in 2020, Xero added invoices to the basic version to help small businesses get back on track. This was a significant price cut for me. Instead of paying $60, I now pay $37.50 with the Projects add-on.
Number Two: Projects, an add-on to Xero
As a graphic designer, a photographer, a copywriter, a content creator and a videographer with many different clients – my working time is not linear. 45min spent photo editing, two hours spent writing content for this client, five hours designing a logo, ten hours creating templates or 10min writing an email while my toddler is napping. I need an accurate way to keep track of time spent on projects without having to figure it out using my brain muscles. Xero Projects is handy because I can create a client, assign quotes and then turn those into tasks with specific hourly rates.
When I invoice, I can invoice the entire project or work completed so far. If I'm working as a contractor that has different projects, and within that project, there are different budgets, it's easy to invoice separately. When the payments are made, I can reconcile easily and from my phone.
Number Three: Google Drive
I work across an Apple iMac, an Apple MacBook Pro and a Samsung A80 phone. I find it super handy to use Google Drive to work on the same document no matter what device I'm on. Apple is just is a little bit too snobby for me, whereas Google is inclusive. Google doesn't care what device you're on, it wants to be as helpful as possible. I've worked on many projects that require sharing Google Docs and Google Sheets. The generous space they provide caters for the large hi-re videos and photos required for photography and videography clients.
I remember what it was like to wait for huge files to download and having to plan a day in advance. How amazing is this future! I also use Google Sheets to write notes of initial client interviews. I like to get as much information as possible from the client to ensure I provide the correct solution. Typing the notes directly into Google Docs helps me keep them across all platforms and also keep their information top of mind when I go back to their project.
Number Four: WordPress
Social media is an amazing beast that has skyrocketed many careers, but what happens when they take it away? That's why it is important to always own your own platform. I chose WordPress because all I have to pay for is hosting fees. There are no subscription fees and most plugins are free. You do have to keep your website up-to-date to maintain your website, and always, always back it up. (As I know from experience) If you can learn a little bit of coding then WordPress is for you.
Number Five: WooCommerce
WooCommerce is a free shopping plugin that integrates with WordPress. I'm currently learning all of its bells and whistles to turn my website into a profitable shop and hopefully a source of income. Watch this space.
Number Six: Grammarly
Finally, Grammarly. Even though I pride myself on being a relatively good writer, I am by no means an expert. Grammarly picks up nuances and spelling mistakes when I'm tired and gives me confidence that I haven't sent anything to a customer or a client that isn't grammatically correct. I use it to proofread all of my content to sound professional. I use the free version to keep my subscriptions low, though if I could justify having the premium version, I would. If writing confidence is holding you back from taking the plunge to start your blog, use Grammarly.
Conclusion:
I've had to figure all of this out on my own over the space of five years with lots of hits and misses. Since joining Digital Boost they have offered free digital support for New Zealand small businesses. Yes, that's right I said FREE! I have been asking Jith my digital support person ALL the questions because even though I am digital, there are so many ways my business can be more efficient. I am currently researching to find the best calendar booking plugin for WordPress. Jith was very helpful by offering a list of tried and true recommendations.
This post is in no way sponsored by Digital Boost. I was inspired to write this because I have been going it alone for so many years – I know what it feels like to have to struggle to figure it all out. Digital Boost are handing this information to small businesses on a platter, so please if you're reading this – go and check them out! Use all the free tools you can!
Finally, if you have any questions, or if there's something that I can help you with, please get in touch!
I am only one person, but using digital tools I shall attempt to do the work of many.
Our recent work:
Sweet threads here: